on
November 4, 2011
at
7:00 am

This is a lesson to all of you to not die in a silly hat.
A comic appears despite Wes imitating a boomerang while Tony busted up some crimes…
Also! A book update: Now that the personalized option has ended, we've opened up the option for an "Artist Edition" copy of the book that has a custom sketch and a message in it of our choice, for just six bucks more! SUPER RAD.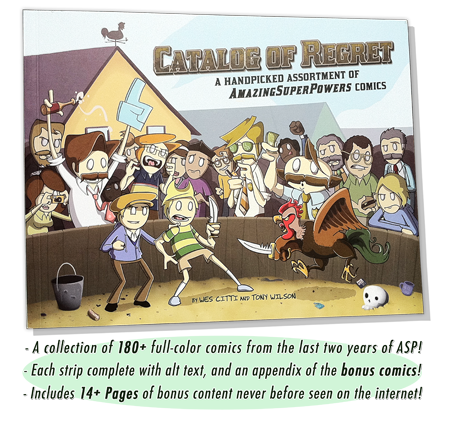 Check out some other stuff!